Martin Bailey
I have been a Primary School teacher in the North East of England for the past sixteen years and in that time I have served as Computing lead in five different schools, across three different local authorities. During the first twelve years of my teaching career I spent four years as Assistant Headteacher of a school in Gateshead and achieved my National Professional Qualification for Headship (NPQH). I currently work one day per week as 'Digital Enrichment Leader' at Lanchester EP Primary School (Co.Durham).
Alongside my role at Lanchester EP I am director of my own company (Animate 2 Educate Ltd), which I established in 2012 and spend the other four days each week working in schools around the UK.
Although Animate 2 Educate initially specialised in the delivery of pupil animation workshops, since it was established it has grown and diversified and now covers all areas of Primary Computing and has particular focus on the use of tablet technology across the curriculum. My role would now probably be described as that of an independent Primary Computing Consultant and in addition to providing pupil workshops, I now deliver a variety of staff training sessions, courses and conferences on all areas of Primary Computing. My focus is very much on curriculum content and the strapline of my company, Bringing the Curriculum to Life very much reflects this.
In the four years since Animate 2 Educate was launched I have visited over one hundred UK Primary Schools and have worked with staff from over five hundred different schools. My experience of working with such a large number of schools ensures that I know fully the reality of what concerns schools on a day-to-day basis. This perspective is one of the main strengths that I believe that I could offer to the Naace Board of Management.
My role also allows me first-hand experience of seeing directly how things are changing over time, in terms of hardware and software provision, curriculum delivery and staff training needs. This experience will ensure that I am relaying the real concerns of schools and ensuring that these become the priorities of Naace.
Through organising my own courses and conferences I also have developed a strong working relationship with a number of Education Technology companies and I work hard to join together the three sectors of teachers, companies and consultants for the greater good of Primary Computing. My own role actually falls into all three categories and this unique position has brought great benefits to both Animate 2 Educate and to Lanchester EP and is now something that I could bring to the Naace Board of Management.
I have been a keen supporter of Naace for many years and I feel passionately about what they try to achieve as an organisation. I have a drive to get as many teachers and companies as possible involved in Naace. I would be delighted therefore if you would consider me for a role on the Board of Management.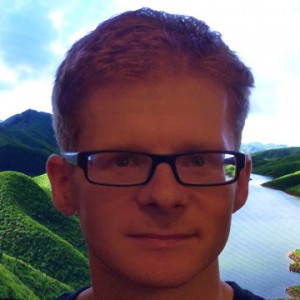 Patrick Carroll
As a teacher at a large primary school in Doncaster I use technology throughout the curriculum to excite and inspire my children to learn in new ways. This knowledge and understanding has come through years of collaborating and communicating with schools and colleagues throughout the world as I appreciate the importance of listening to and sharing with others. Due to this open outlook, I have been lucky enough to take part in some innovative projects that have embraced and pushed the boundaries of new technology – from using augmented reality to create video games to coding drones and robots as well as establishing a network of 70+ schools across the world to create videos for one another to help support EAL children.
I believe that I am respected by my peers as I preach about what I have seen in my classroom practice. I recognise how and where technology can enrich subjects, but as importantly I acknowledge when and where technology can limit success. This honesty seems to be valued which is why I have been lucky enough to lead workshop sessions, contribute to publications and present at conferences across the world.
As an active ambassador for the British Council eTwinning network I have enabled the group to grow and establish strong worldwide connections that have helped support many teachers and learners. As a member of the NAACE board I would like to continue to secure this strong network in the same way so that we can support schools in providing children with the best opportunities to succeed in our ever-changing world.
Technology moves at inextricable speeds, NAACE has always kept up and I would like to share my experiences to support the new journey that we face.
Steve Johnson Ba (Hons) PGCE NPQH
Steve has over 20 years' experience in education starting as a Secondary Geography/ICT teacher then working in both the public/private sector across primary, secondary and HE establishments.
He has been a member of NAACE for many years and is an ICT Mark Assessor and a PDE Phase 1 Tutor.
In his current role working for a large managed service supplier Steve acts as a subject matter expert for education helping translate school requirements into reality whist at the same time ensuring that technology plans schools have in place are sustainable moving forward. Steve also works with the EFA in his role supporting the Priority School Build Programme. As an educationalist at heart Steve promotes the objectives of NAACE at every opportunity as he believes that given the reduction in support available to schools at a local level the role of NAACE is critical in ensuring that schools make the best use of technology in a sustainable way. Steve also believes that the work that NAACE are doing around cyber security in schools will be key moving forward especially as many schools are now working towards a cloud based solution. This is a key development area for Steve in his current job in giving schools advice on esafety/security.
Prior to his current role Steve spent a number of years working in a Local Authourity both as a City Learning Centre Director and Senior Advisor for ICT. In this role he ran a successful curriculum, technical and media support service. In a wider context fulfilled the role of Chair for CLC South and West and region.  Steve also provided support to schools as CEOP ambassador and as a 360safe Assessor.
As part of his role at the CLC had oversight of the development of both Apple and Microsoft regional training centres and the development of a number of key innovative projects working with many of the major suppliers schools have contact with today. In his role as Senior Advisor Steve worked on behalf of the schools to ensure that managed service providers provided good value for money through the BSF programme. Steve also worked on several projects encouraging the use of technology to support outdoor learning.
Steve has worked for a number of education companies/organisations including both NCSL and Becta on a consultancy basis ranging from software implementation, research projects as well as providing CPD on the effective use of ICT in education. He has presented work on the effective use of technology in education both nationally and internationally.
As well as a wealth of educational experience he brings additional skills through his own study in project management and cyber security as well as a passion for the effective use of technology in schools.
Steve would welcome the opportunity to work as a member of the NAACE management board acting as a conduit for member's views to help define, support and promote the essential role of NAACE in education technology now and in the future.
Malcolm Payton
My background in teaching started in 1982, before ICT was recognized as a separate subject.  Like many other NAACE colleagues, I ran evening classes, developed lunchtime computing clubs and short courses to help introduce ICT to young people, then began to offer formal courses as these became available.  I was in due course appointed as a Principal Teacher of Computing; a post I held for six years before receiving further promotion.
Since then I have held a number of senior roles in Education, from Local Authority Director of Education to Head of International Programmes for a university-based distance-learning provider.  I was also for three years engaged as a Professional Advisor to the Scottish Government Education Department.
Since 2007 I have worked independently, undertaking interim management and consultancy roles.  These were mainly in England, although I have also worked with everyone from the City of Glasgow to the Supreme Education Council in Qatar.  Roles in England included a year at Becta as Head of e-Strategy, two years as Executive Head over a group of schools, and developing ICT leadership materials for both Becta and the National College.
My main interest is how education is adapting to reflect the changing world of technology, and how school leadership can support this process of transformation.
If appointed to the Board at NAACE, my main aims would be to support the smooth running of the organisation and to help the team continue to develop and share strategies for fully embracing ICT in education.  My expectation is that this would involve the ongoing development of tools to support and recognise achievement, along with raising the profile of these tools and approaches.  I do however see the key to progress being a focus on developing the membership network so that the leadership team can benefit from the collective wisdom of the whole organisation, so priorities could develop and evolve in the light of consultation and discussion.
There will also be many political challenges for the organisation over the next few years, one being the whole debate about the purpose and benefit of ICT in education.  It seems to me we have to address this debate not by starting with the benefits of technology, but by starting with the educational needs of young people, then going on to tease out the new approaches that help achieve these aims.  I hope that my experience would be useful in articulating these arguments and presenting the case for technology in schools, both at a strategic and an operational level.
Naace and its predecessor organisations have been at the forefront of educational development since the early days of technology in education.   One of its most remarkable achievements has been the ability to support everyone from the leading edge practitioners to those who need help to take the first few steps towards the effective use of technology.  Whether as a regular member of NAACE or as a member of the board, I look forward to seeing this continue for many years.
Sanjesh Sharma
I qualified as a teacher of D&T/ICT in 1996 having completed a Masters in Technology Management and a degree in Computing at Manchester University before going onto my first teaching role in inner-city Leicester as Head of ICT. Over the years I  moved within ICT roles as we started to understand more about the impact of technology whole-school and across the curriculum, from Head of E-Learning at Lutterworth to the most exciting role of my teaching career, Head of ICT Development at Djanogly CTC in 2002. I joined as the government's Academies programme was coming to life and would go on to oversee ICT across the school at Djanogly City Academy, in the role of Assistant Principal for ICT. Working with Intel, Toshiba and Microsoft we sat right at the bleeding edge of technology, implementing 1:1 tablets, real-time reporting to parents and virtual­ mirroring technologies on opening in 2005. In my role as a teacher I got to make the lives of some very socially-disadvantaged pupils significantly better and in my role as senior leader, I  was able to work with a dynamic team to bring about systematic change, recognised  on  an  international  level through  best-practice   research  and  awards, including Best Whole School ICT- Secondary in 2008 (Becta).
I left teaching in 2008 and worked on national Academy projects helping new schools define their vision for learning and teaching with ICT, before joining the UK's largest BSF project as Director  of Education with Birmingham LEP with a £12M budget for CPO. My disillusion with working in such a corporate setting and the change of government meant that it was time for change.
New Ways to Learn was formed in 2011 and has grown into a leading organisation that is about the role of technology in education, innovation, introducing teachers to digital tools that have an impact  in the classroom and working with school leaders towards understanding technology today and in the future. I typically spend 2-3 days per week in schools   – doing   everything  from   team-teaching   Reception  classes,  embedding collaboration tools with KS4 and visioning with Heads. Every day varies and feels like we are genuinely helping schools. Last summer we ran the country's first Minecraft Summer School  and also worked  with children in Nigeria on using tablets. This year we are bringing flipped-learning  using augmented reality to primary teachers to support  the curriculum at KS2. Every day is varied, and fun.
I am interested in joining the board at NAACE as I feel I can naturally support their work and bring new ideas and fresh thinking to the table, if required. I have existing professional relationships with a number of board members and have seen how their perspectives have matured and evolved and helped to shape national thinking around  'digital'  in education. I see membership to the board as a milestone in my own professional career and would welcome the opportunity to work with you all to continue to grow NAACE further into the leading voice it has become in education.
Donna Vaughan
Donna has worked in the Northern Ireland education sector for over 20 years. She is currently employed by C2k as a consultant in the Curriculum services team. C2k is responsible for the delivery and management of the Education cloud services and infrastructure to just under 1100 schools across Northern Ireland.
Donna plays a key role in the shaping and delivery of the C2k e-learning services to NI schools, liaising and negotiating with educational service providers to provide solutions that meet the needs of our schools. This also involves hosting user forums and conferences to ensure that schools have an opportunity to feedback as well as learn.
She works closely with school senior leadership teams helping them to determine a realistic vision and strategic approach to e-learning before facilitating the delivery of training workshops. Always keen to seek solutions that give schools flexibility in their choice of device, services and delivery approach.
Passionate about building capacity in others, Donna engages with other key educational stakeholders and support staff to ensure that they can also optimise use of the C2k e-learning services in their engagement with Northern Ireland schools. She has forged links with key educators in Southern Ireland, UK and most recently in USA, continually seeking opportunities for collaborative links for the teachers she supports and building upon her own personal learning network.
Donna considers herself to be a life-long learner and over many years has acquired extensive experience both as a learner and a tutor on several learning platforms. At present, she holds a Masters in Elearning – interactive teaching technologies and will hopefully return to academic study to conduct further research. Her main area of interest is in the building of online communities of practice, particularly in how this may support teacher CPD.
Furthermore, Donna is one of a core team of volunteers that organises regular Teachmeets across Northern Ireland and last year organised the first NIEdcamp. She now supports and encourages others with this model and is excited to see how this continues to grow now at school cluster level. When not organising Teachmeets, she loves to attend them further afield both in person and virtually.
Donna dedicates much of her spare time to education, she sits on the board of Governors for two local schools, one which she has been Chairperson of for a number of years and is also a trustee of the local playgroup. She keeps up to date with educational policy as this is vital to not only her role as a consultant but also as Chair of School governors.
Donna firmly believes that together everyone achieves more!
Hopefully now is the right time to build upon the links she has established over the years and put herself forward to play an active role within NAACE as a board member. Donna is keen to learn from the wealth of expertise that already exists within this organisation and also bring to the table her own knowledge and experience from her career to date.